About Exaum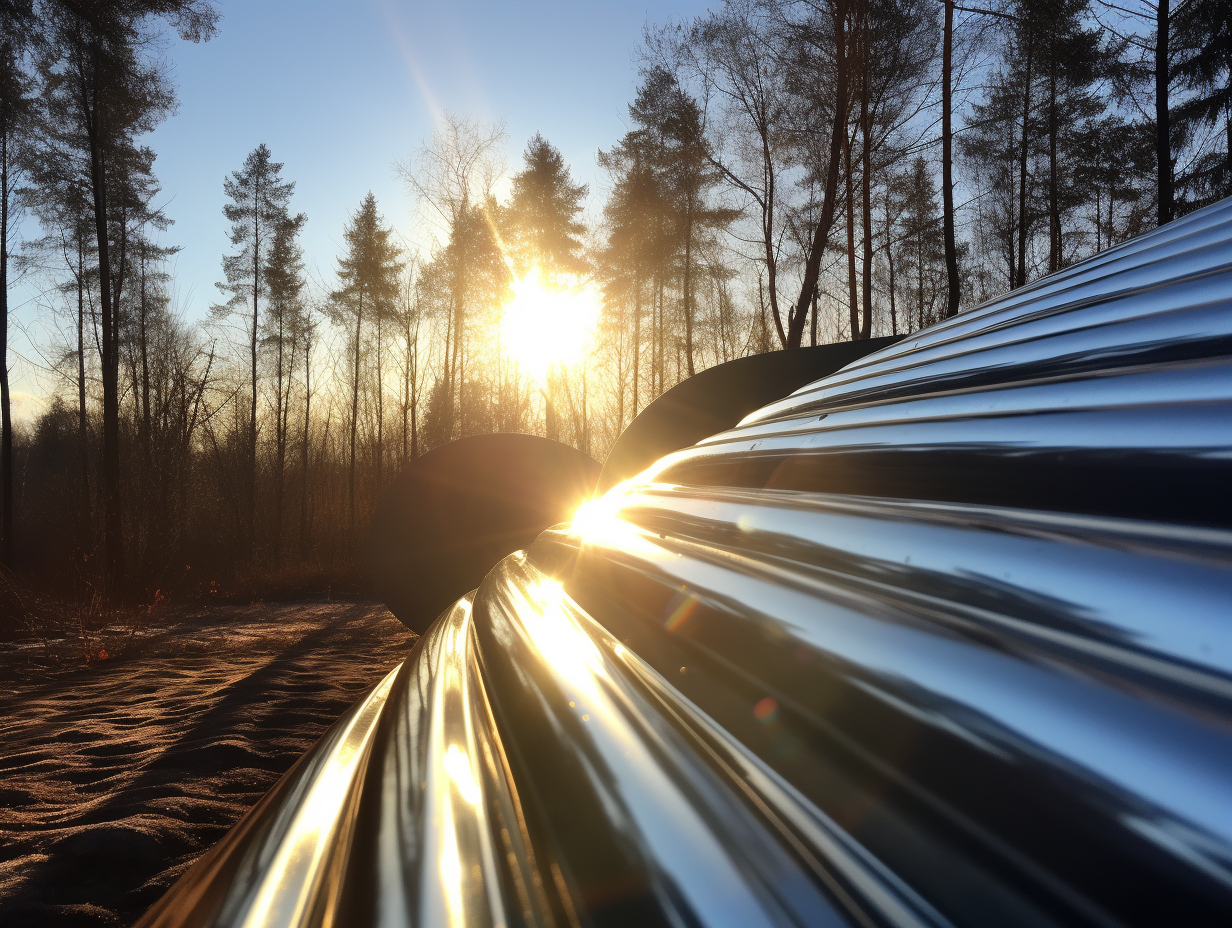 We are Accelerating the Green Energy Transition!
Founded in 2021 in Hämeenlinna, Finland, by the visionary trio Henri Yoki, Panu Ahola, and Paolo Micheletti, Exaum stands at the forefront of the green energy transition. Positioned as a game-changer in the energy ecosystem, Exaum is committed to making renewable energy, particularly wind and solar, not just viable but predominant, challenging the longstanding dominance of fossil fuels.
Our Mission: Solving the Climate Crisis. For Exaum, the path to resolving the crisis is clear: accelerating the green energy transition. Transitioning from a world dependent on burning fossil fuels to one that harnesses the power of wind and sun is the solution.  
And in this ambitious journey, grid balancing plays a key role as the biggest obstacle in the green transition is keeping the grid's consumption-generation in balance. If consumption and generation don't match, the grid frequency (50 Hz or 60 Hz in the USA) will start the nominal range and, if left uncontrolled, will lead to a blackout in a matter of seconds.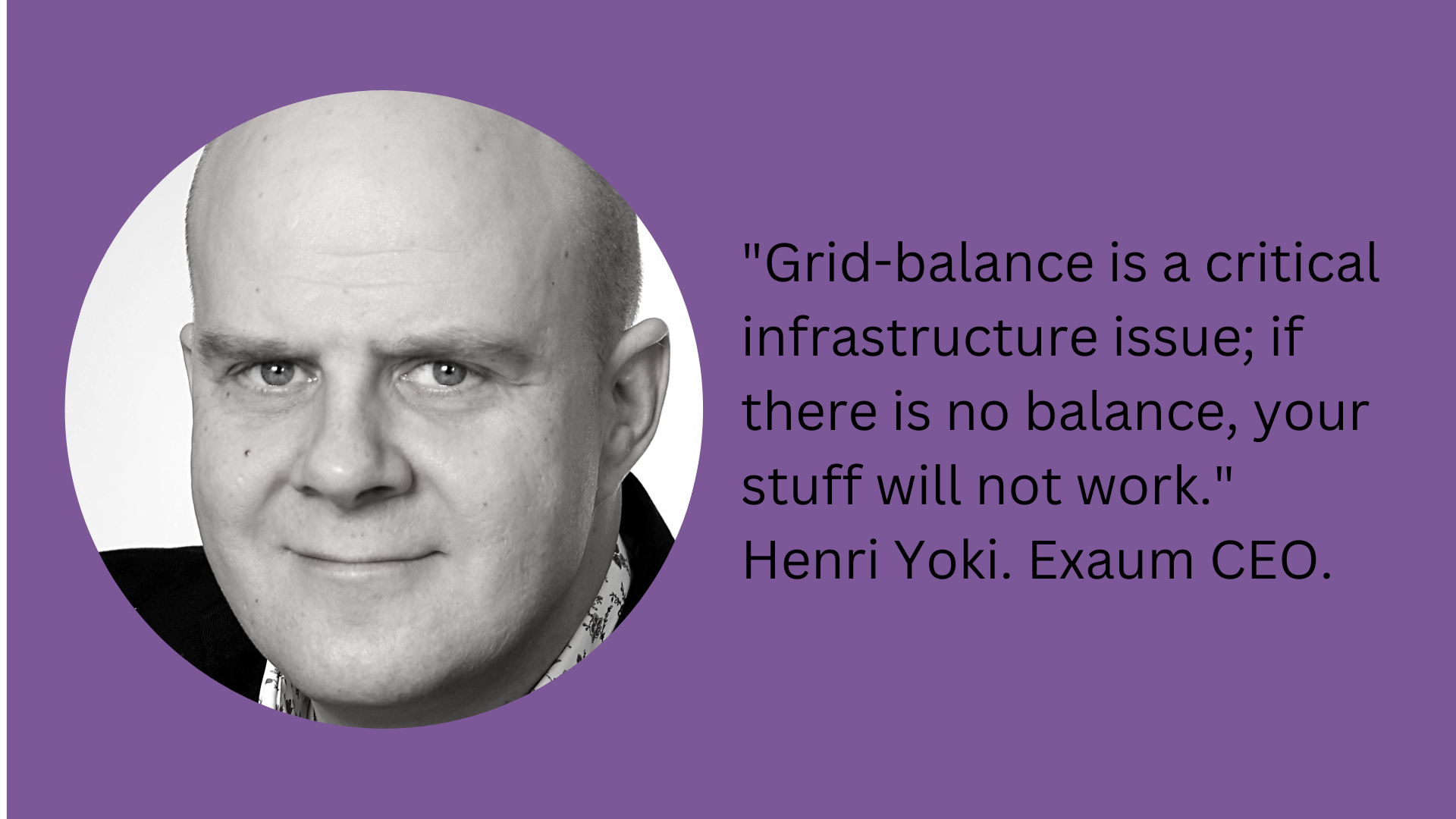 Innovation at the Core
The variability inherent in renewable energy sources poses challenges: Sometimes the wind blows too much, while at other times not enough. Similarly, for solar, the suddenly appearing and disappearing clouds create uncontrollable variations in solar electricity generation power.
Recognizing the critical role of grid balancing in such a landscape, the essence of the green energy transition, Exaum introduced a groundbreaking solution: AI-controlled and optimised power demand response modules that kick into action when energy generation exceeds consumption, per the grid's balancing requirements. We are tackling the key issue that variable renewable generation (wind and solar) causes; our proprietary solution combines intelligent software with purpose-built hardware capabilities that offer grid-balancing with a clean, affordable, flexible and available solution.
Solving the Climate Crisis Needs to be a Profitable Business
Exaum's main business is providing balancing services to the Nordic reserve and balancing markets, working closely for example with Fingrid to guarantee the robustness and reliability of the Finnish power grid.
Our unique approach to grid balancing separates us from other service providers; we do grid-balancing as our primary business. In 2024 and the years to come, Exaum aims to continue expanding its grid balancing facilities and providing innovative solutions to Transmission System Operators (TSOs) across Europe and the United States and beyond. The company intends to generate substantial revenue and play a significant role in the green energy transition. We have an executable roadmap all the way to becoming a Unicorn, this is necessarily needed since the green energy transition needs new power demand response in giga-watts. It's big business and Exaum is on a path to contributing a significant amount of the impact needed.
A Community of +50 Angels
We are grateful to be backed by over 50 Angel Investors across two continents, forming a sturdy professional network. These affiliations are a testament to Exaum's comprehensive expertise in energy markets, grid balancing, and AI.
Our seasoned six-member board, featuring champions like Marko Lehtovara and Tapio Siik, brings in-depth knowledge of startups and growth.
In addition to this, Exaum draws insights from Finnish and international advisors and has been an active participant in accelerator programs, such as Urban Tech Helsinki, Kiuas, and the Biosphere accelerator, a collaboration between Helsinki City and Helsinki University.
Exaum's Commitment to Lasting Impact and Sustainable Practices
Exaum's contribution to sustainability is evident. By focusing on grid balancing, we pave the way for extensive renewable energy adoption, ensuring both grid stability and efficiency. This approach resonates with our objective of cutting down on fossil fuel dependence and democratizing the benefits of affordable renewable energy. Our sustainability impact is evaluated through metrics like the amplified roll-out of renewables and the curtailment of greenhouse gas emissions resulting from decoupling from fossil fuels.
As part of our commitment to global sustainability, Exaum passionately supports several United Nations Sustainable Development Goals (SDGs). Key among these are:

Goal 7 (Affordable and Clean Energy): Through our services, we champion the affordability and accessibility of clean energy.
Goal 9 (Industry, Innovation, and Infrastructure): Exaum is a leading example of innovation in the energy industry, promoting sustainable solutions and robust infrastructure.
Goals 11, 12, & 13 (Sustainable Cities, Responsible Consumption, & Climate Action): From supporting green city designs to promoting smart energy use and fighting climate change, Exaum remains fully committed to these goals.
In conclusion, Exaum is more than a company; it's a vision of a world where renewable energy isn't the alternative—it's the norm. Through innovation, collaboration, and an undying commitment to our planet, we're not just imagining a sustainable future; we're building it.